As the fourth week of September began, Z and I set off on a three-day road trip to the Central Cascades. We drove to Bend by way of Madras, where we had a terrific meal at La Posada, a Mexican place that has never let us down; we eat there any time we pass through that part of Oregon.
After checking into our motel room in Bend, we headed over to the Oregon Badlands Wilderness, about which I had just learned. We set out on a 5-mile, late-afternoon hike. Once we'd gotten past the litter of rusted cans that lined the first half-mile of the trail, the place was quietly beautiful, if less dramatic than the term badlands might suggest: a gently rolling landscape of sand and rock, dotted with desert trees and tree clusters. Several seasonal ponds were almost dry, but there was water here and there in a few channels. We passed just one big feature: a ridge of piled-high lava rocks. The hike took longer than expected due to our leisurely pace and the slowness of walking in deep, loose sand, but we arrived back at the trailhead not long after darkness had fallen and the coyotes had started to yip.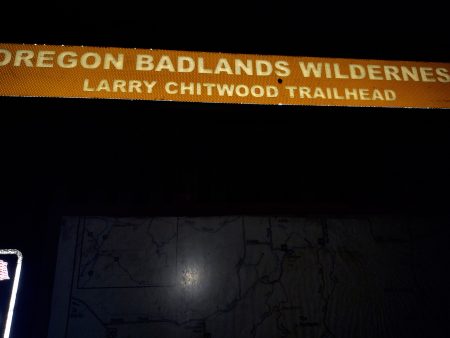 We spent the next day driving the 82-mile loop of the McKenzie-Santiam Scenic Byway, which passes through several types of mountain forest and multiple lava fields, as well as along several rushing rivers. We took in the view from Scott Lake and walked the lava trails at Dee Wright Observatory, a handsome little belvedere perched atop McKenzie Pass.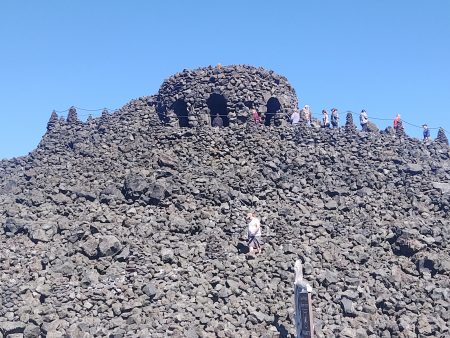 On the final day we returned to the northern part of the loop to explore the Head of Metolius and Camp Sherman before spending the afternoon in our kayaks on Suttle Lake. After that we headed home by way of Stayton and Silverton so as to turn the trip into a loop and enjoy a country drive. The perfect weather all three days made it an ideal end-of-summer outing.