My early life was spent in Indiana. I was born in Bloomington while my parents were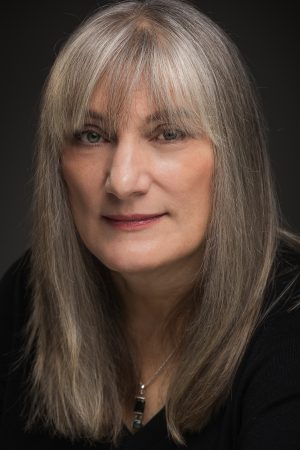 students at Indiana University. I grew up in Fort Wayne and earned a B.A. in English from an Indiana University branch campus there.
After college I moved to Philadelphia to go to graduate school at the University of Pennsylvania, where I created and taught the English Department's first undergraduate classes in fantasy and science fiction. After earning my M.A. in English I flirted briefly with corporate life and then became a freelance writer. I've been a fulltime freelancer ever since.
Now I'm a happy resident of the Pacific Northwest. I live in Portland, Oregon, with my longtime partner, Zachary Edmonson, and our cat, Xerxes, who is most definitely the boss of us. We have a garage full of bikes and kayaks, a garden that consists largely of moss and ferns (Pacific Northwest, like I said), and never enough free time.
One room in our house has indigo walls, a blue-and-white checked floor, an ancient oilcloth map of Tibet on one wall, and a view into the branches of our monster cottonwood tree. That's my office, where I spend a good part of every day. Over the years I've had a variety of home offices: some in my living room, some in my bedroom, some, like this one, in rooms of their own. My blue room is the best office of all, and I love it.
As of 2019 I've published more than 200 nonfiction books for teens and young readers. You can find a site devoted to those books, with reviews, photos, and lists of titles, here.
On the fiction front, I published a few romance novels in the 90s. I also did a couple of ghostwriting jobs, including a huge Civil War novel. Lately I've turned to writing speculative fiction, which has always been my first love as a reader. A few years back I wrote a long space opera that was my ticket into  the first Taos Toolbox but was, as was made clear there, not very good. One of these days I may demolish that manuscript and rebuild it better, stronger, and smarter; I think I have the technology. In the meantime,  I'm writing YA novels and have published a couple of horror stories. Everything I start seems to take a left turn into horror at some point.