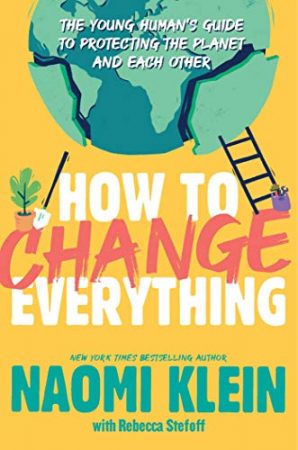 When my agent approached me about the possibility of adapting Naomi Klein's writings on climate change and social justice into a book for young readers, I was over the moon. A dream project indeed! Adapting the work of a journalist and writer whom I admire immensely, who deals with subjects about which I care passionately, focusing on kids as activists. Today I'm even further over the moon, possibly halfway to Mars, because the book has been launched out into the world.
Working on this project was a treat from start to finish. Everyone involved was thoughtful, creative, and supportive all the way. But the number-one takeaway from the year I spent on this book is my new awareness of how determined, ingenious, and clear-sighted young activists are. All of the young people whose activism and passion are highlighted in the book insist that the future–everyone's future–is worth fighting. This was for me a sustaining force during the year of the coronavirus pandemic, and it inspires me to hope that we can transform how we live and produce energy.
Will young activists really change everything? I don't know–but I know they'll give their all to the effort. I hope that with this book, we've handed them some useful tools. I can't wait to see what they do.