This weekend I'll be traveling to New York–barring a hurricane-caused disruption–for the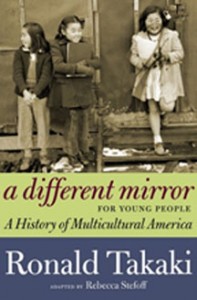 launch of Triangle Square Books, a new children's and YA nonfiction imprint from Seven Stories Press.
Seven Stories is the publisher of my YA adaptation of Howard Zinn's People's History of the United States, as well as my new YA adaptation of Ronald Takaki's history of multicultural America, A Different Mirror. Seven Stories has long been committed to publishing progressive books on politics, history, and social and environmental justice. I believe Triangle Square will fill an important need, and I can't wait to see what books they will be offering to young readers.